Our software testing services
Our comprehensive services portfolio is designed to help at every stage of your journey to digital transformation.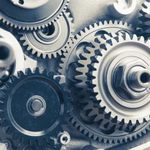 Software Development
Software Test Automation Briefing
Test automation is a critical part of any modern software development. Within WWT, we use it extensively from automated unit testing, integration testing, end-to-end testing, performance testing, load test — and the list goes on. Test automation is not easy, especially if your organization isn't prepared for it. Whether executed in the cloud or on-premise, it takes a robust infrastructure and tooling capability along with the people who know how to wield it.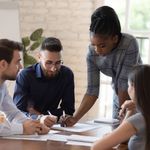 DevOps
Path to Production Workshop
Organizations must deploy changes more frequently in an automated and predictable way to meet the market's current demands. Modern application delivery practices provide the ability to get new features, configuration changes, bug fixes and experiments into production with speed, safety and stability.
Software Development
Software Test Automation Workshop
This workshop is designed to lead the customer on a journey from their current state through a transformation to a modern test automation strategy that includes best practices in functional and non-functional testing. In addition, we explore how governance, data management and test-automation infrastructure can be matured and leveraged to provide a rapid ROI. Along the way, we'll address other concerns like security, regulatory compliance and employee professional development.