Cloud Quick Start Deployment Service
Avoid deployment challenges by working with an experienced business partner. Our experts are ready to help you achieve your business objectives and successfully deploy NetApp Cloud products with our Quick Start deployment service. The Cloud Quick Start framework relies upon proven end-to-end service delivery methodologies and automated processes to achieve the best outcomes. The service framework includes discovery, design, and deployment stages.
Learn more about the journey to cloud maturity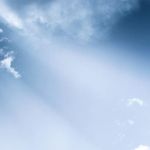 Page
Microsoft Azure
Cloud Services
Learn how our consultants can guide you through all levels of cloud maturity -- from initial strategy design through migration and operation.