Pure Storage delivers customers the flexibility of designing "your cloud, your way." With Pure Storage's offering of unique capabilities for private, public and hybrid cloud models, we can recommend the most sensible migration strategy and execute an efficient, cost-effective deployment that best suits your business needs.
Pure Storage & WWT: Private and Hybrid Cloud Solutions

Pure Storage Private and Hybrid Cloud Solutions
We provide a range of Pure Storage solutions to support our customers' private and hybrid cloud needs.
Pure as-a-Service™
Experience a true hybrid cloud experience with Pure as-a-Service — a storage-as-a-service (STaaS) platform that combines on-premises and public cloud storage resources into a single data-storage subscription.
Pure FlashArray™
FlashArray is an all-flash NVMe storage platform that delivers speed, portability and durability to the data center. Pure Storage currently offers two all-flash storage array product lines: FlashArray//X and FlashArray//C.
Pure FlashBlade®
Modernize your storage with FlashBlade. As an advanced all-flash, unified fast file and object platform, FlashBlade consolidates data silos and accelerates discoveries, innovation and time to market.
Pure Cloud Block Store™
Cloud Block Store's architecture is designed to help you easily migrate data between clouds, accelerate DevTest and increase cloud resilience. It also offers cloud storage efficiency through Pure's data compression, thin provisioning and deduplication.
Portworx®
Portworx provides a fully integrated solution for persistent storage, data protection, disaster recovery, data security, cross-cloud and data migrations, and automated capacity management for applications running on Kubernetes.
Pure1®
Powered by artificial intelligence and combined with proactive support, Pure1 Meta® helps you deploy new applications, grow your data services to meet your needs and see where your workloads should be running.
Workshops & Trainings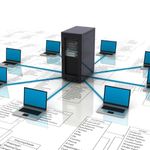 Hyper-Converged Infrastructure Workshop
Our Hyper-Converged Infrastructure (HCI) Workshop is a strategic and interactive session focused on helping customers understand the differences between HCI vendors. The workshop exercises allow customers to build custom evaluations that reflect different vendor's abilities to meet requirements.