Aligning service delivery to accelerate outcomes and reduce risk
WWT SERVICE DELIVERY MANAGEMENT

Optimizing projects, accelerating outcomes
WWT's Service Delivery Management organization helps businesses accelerate outcomes by optimizing how IT projects are delivered.
Customers around the world trust our experienced program and project managers to structure and manage service delivery in a way that reduces risk, maximizes business value and enables innovation.

Produce more predictable outcomes using comprehensive, flexible and customizable methodologies

Deliver services more efficiently using the right framework for your business

Enable business agility by uniting your teams behind a shared strategy and vision

Optimize total cost to outcome by working with program management experts dedicated to integrating complex solutions

Access insights across technology domains and OEMs with support from WWT's extensive ecosystem of consulting and engineering experts

The WWT difference
We combine the high-level strategy of a consulting firm with the proven ability to deploy, integrate, operate and manage complex technology solutions at scale around the world.
Service Architecture
WWT can optimize your services architecture across the IT spectrum. Use Advanced Services to accelerate time to market with seamless global deployment, rely on IT Managed Services to monitor, manage and remediate existing networks, and tap Strategic Resourcing to hire the right talent to close skills gaps — all underpinned by 24/7 live support from our Command Center.
Strategy, Governance and Execution
We understand the cost of rigidity. We'll work with you to identify the best approach to achieve your desired outcomes, mitigate risks and pivot with you as your business changes.
WWT Value
Every project is supported by WWT's unique culture and commitment to core values. Our people make all the difference. With a mission to fully understand your vision and exceed your expectations, our Service Delivery Management leaders have your satisfaction as their main focus.
Who we are
One team. One vision. One outcome.
Our Service Delivery Management professionals have been carefully selected based on their industry knowledge and their ability to orchestrate people, processes and technology.
Our focus is always on delivering client value and customer experience. As the top partner for the world's leading OEMs, we deliver an iterative and flexible support model that incorporates your organization's unique requirements and culture.
With thousands of successful global solutions delivered each year, our Service Delivery Management teams can maximize your investment.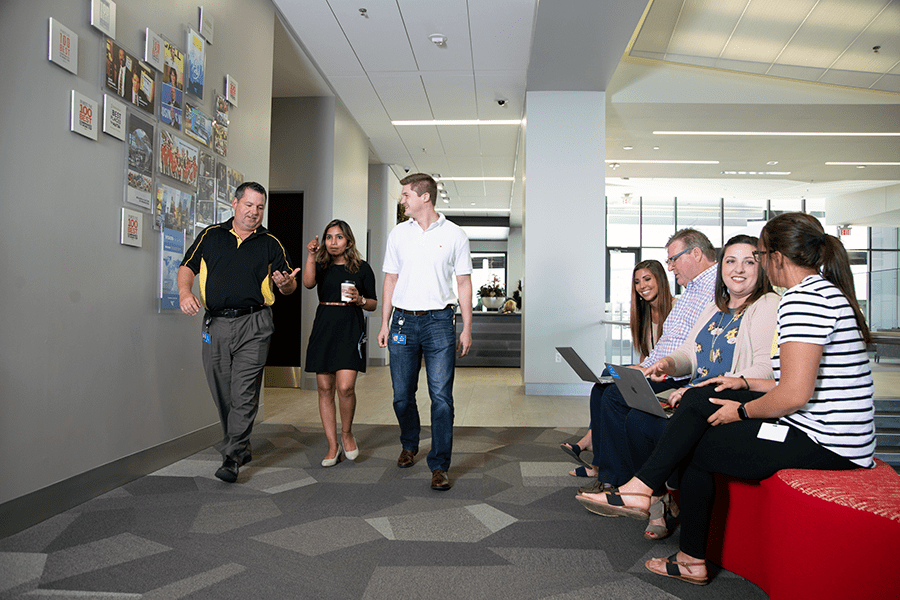 What we do
Scalable, innovative, relevant solutions
Regardless of project or program size, we can help you accelerate alignment, execution and delivery to reach your goals. We offer a range of flexible services rooted in project management expertise, quality assurance, continuous improvement, risk and portfolio management, training and innovation enablement.
For enterprise customers, Strategic Program Management can consolidate your business under the oversight of a Program Director or Program Manager who manage everything from work order tracking, to oversight of all project managers, to transparent monthly reporting, to reviewing and identifying the interdependencies of concurrent projects. You'll get one point of contact for financial, contractual, technical and program health questions for the term of your engagement.
For smaller-scale projects, PMO as a Service (PMOaaS) allows you to leverage our deep bench of experienced project managers ad hoc. We use the same toolbox of flexible methodologies for each project, no matter the size.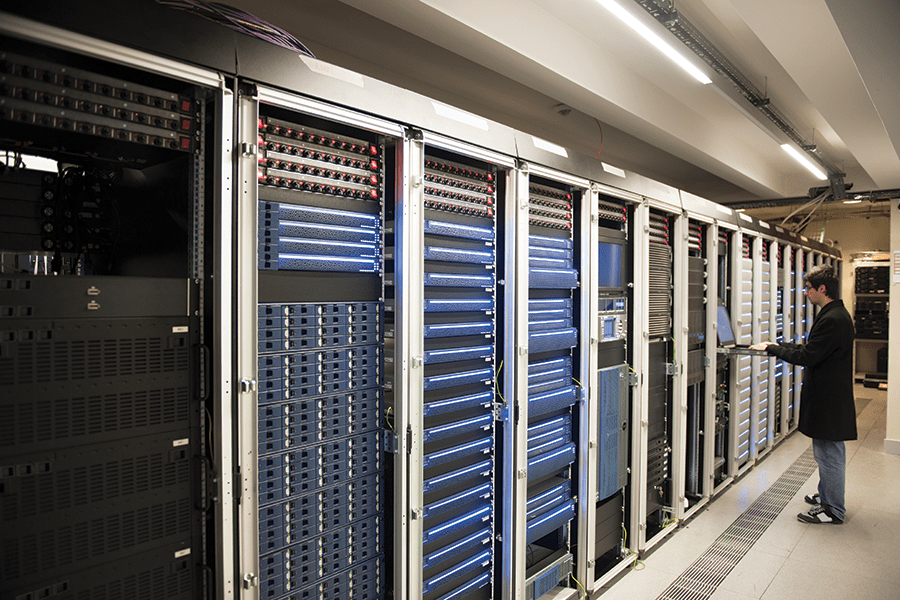 How we deliver
Flexible methodologies, proactive planning & enablement
The growing complexities and interdependencies between business and IT have raised the stakes for service delivery management. Without a flexible approach, companies pursuing digital transformation risk failure. Service providers who exclusively rely on traditional delivery methodologies can become disconnected from business planning, while those forever chasing the newest methodology risk overlooking proven practices that generate meaningful value.
Our adaptable delivery approach combines the best of both worlds by blending proprietary tools and methodologies with industry standards from the Information Technology Infrastructure Library (ITIL), the International Organization for Standardization (ISO), Six Sigma, and leading agile and waterfall development delivery schools.
We customize our delivery methodology to your needs for each engagement. Our teams have extensive experience managing multisite, complex IT deployments and follow a phased approach that consistently produces successful outcomes.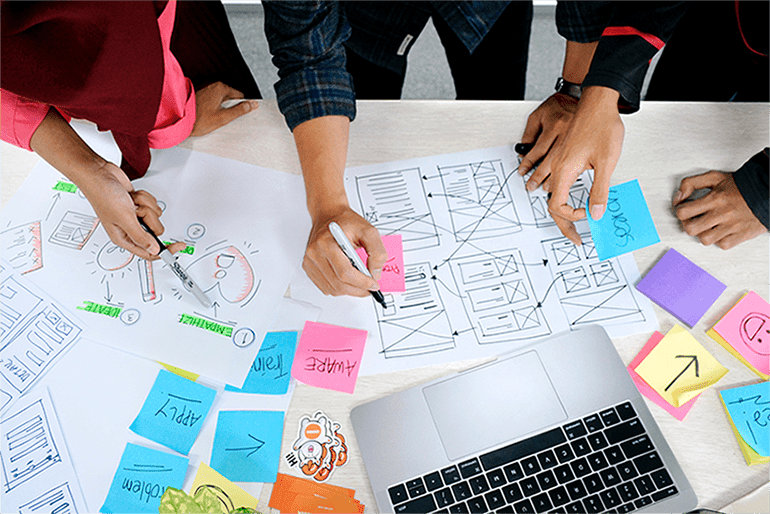 Proven results across industries
We've helped customers in some of the most complex regulatory and security environments accelerate outcomes by optimizing how IT programs and projects are delivered. We understand and can help solve your industry's unique challenges.
Ready to optimize how you manage and deliver services?