Expand your learning outside the classroom through our internships and apprenticeships.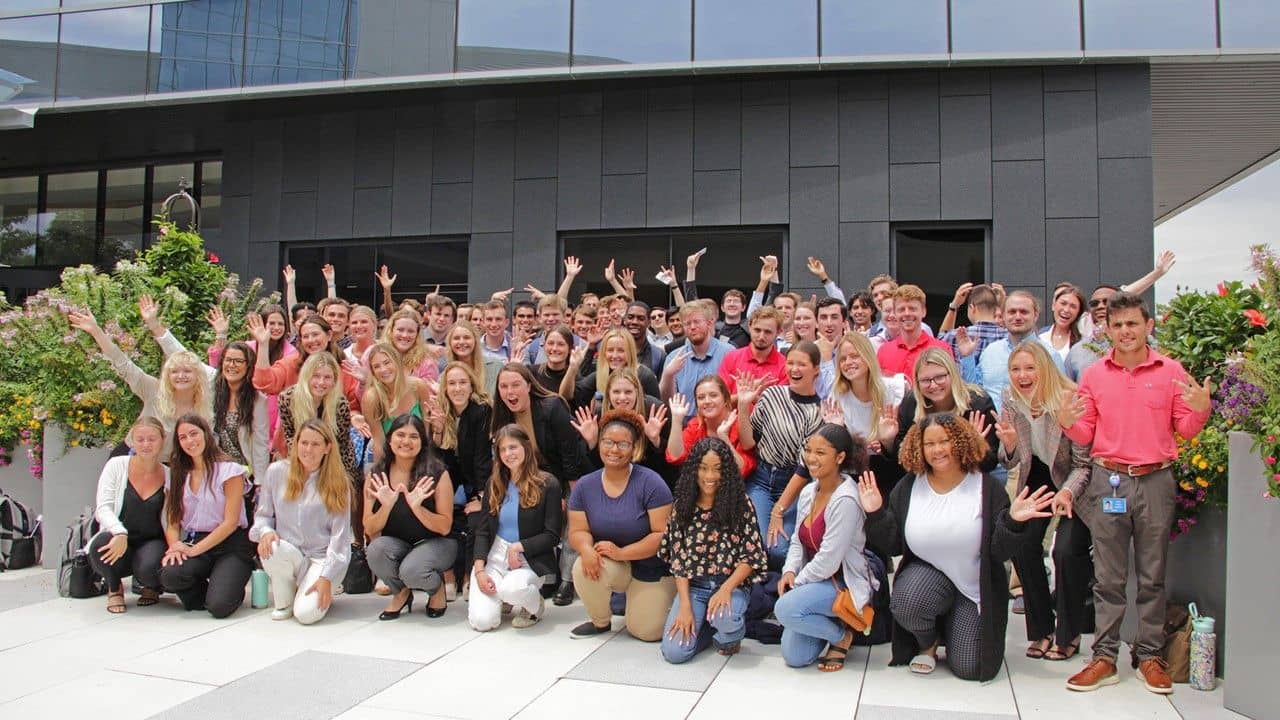 Internship Program
Our 10–14 week summer internship program is designed to give college students workplace experience prior to graduation and enhance their education.
NAF Future Ready Lab
Since 2018, WWT has partnered with KPMG and Mastercard to host a Future Ready Lab internship program for high-school students with the National Academy Foundation (NAF). In previous years, WWT hosted students in our building and provided educational programming from WWT employee volunteers.
The virtual, month-long, Future Ready Lab focused on developing the interpersonal and professional skills of the interns. Throughout the program, interns interacted with multiple lines of business, completed work-study courses and participated in panels highlighting opportunities for technical education and careers. Each team was tasked with creating a solution to equip the future workforce with an important skill.
Our partnership with NAF helps further the impact WWT has made on increasing the pipeline of talent in the underserved community—particularly in the areas of STEM—to inspire and ignite untapped potential.
David Steward, Founder & Chairman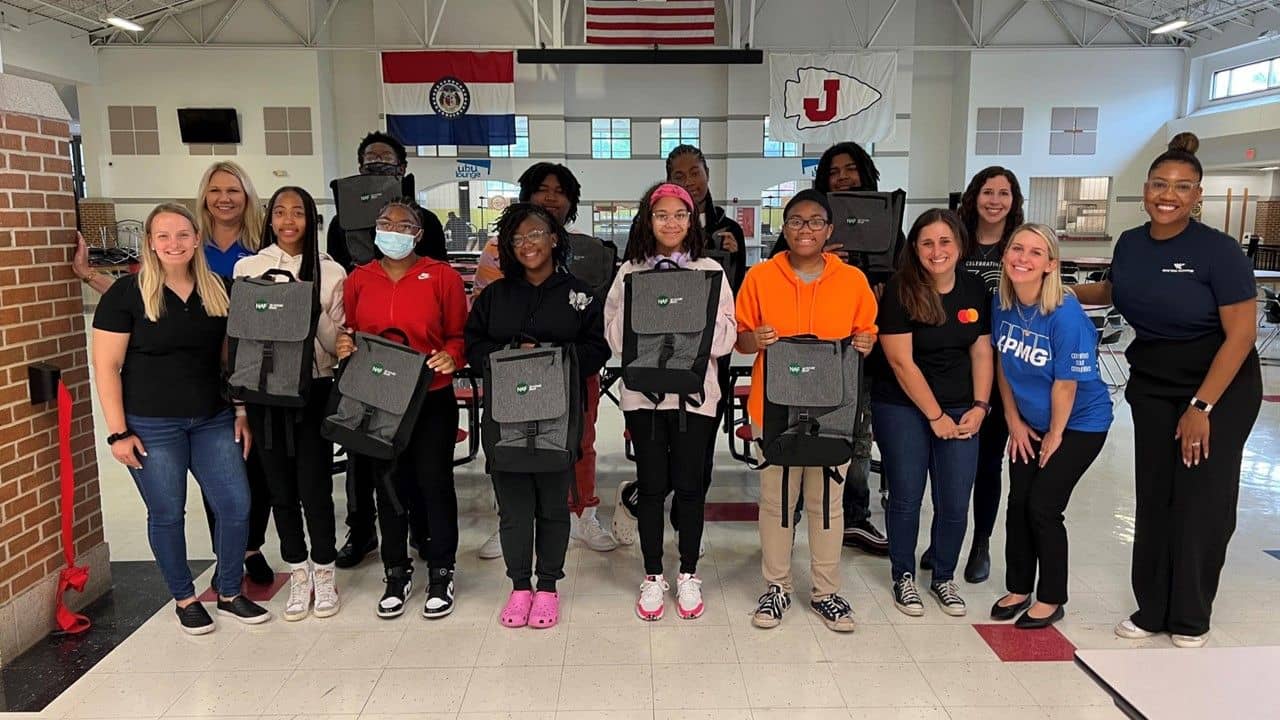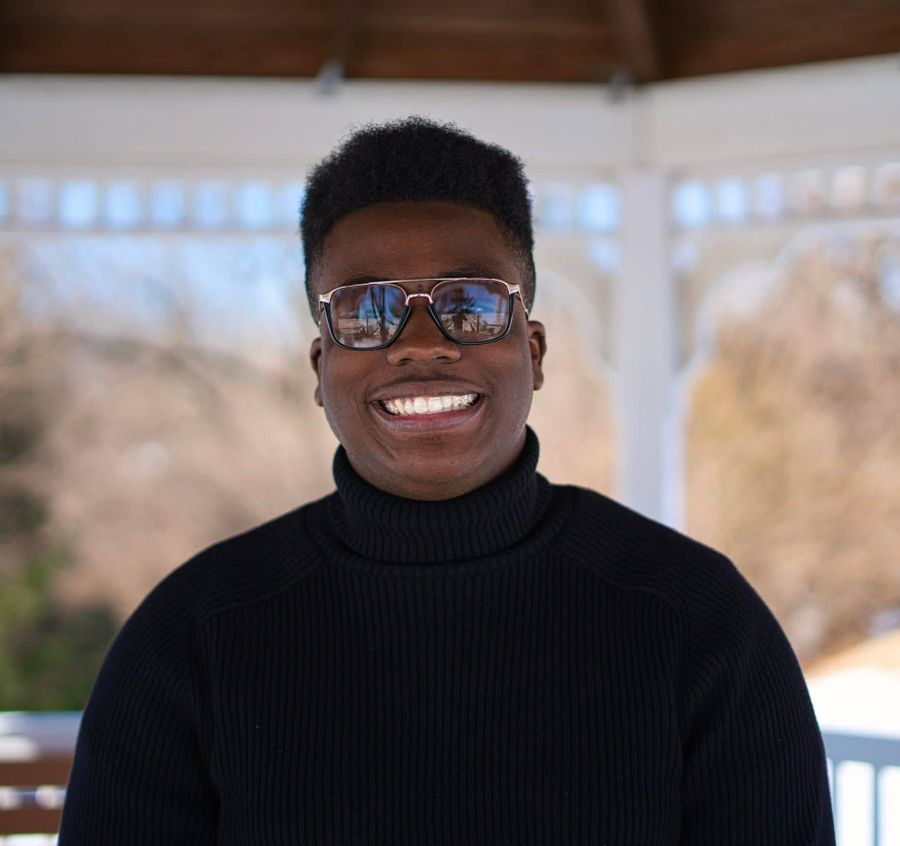 Apprenticeship Program
LaunchCode
This organization creates career pathways for people who want to work in tech, regardless of their backgrounds — for free. They know talent exists evenly across society, but the opportunity to start an upwardly mobile career in the technology industry does not. LaunchCode apprenticeships open doors and help level the playing field. They take time to match driven, qualified workers from all different types of backgrounds with employers experiencing a shortage of talent.
North Technical High School and South Technical High School
Missouri has been a forerunner in developing youth apprenticeships for the last several years and is nationally recognized for its commitment to developing more opportunities to connect youth to the world of work. North and South Tech in the Cisco Networking Academy program will begin their journey as configuration technician apprentices with support from WWT, Safal Partners, SSD, DESE, and Cisco Networking Academies. Helping the next generation of technology talent through community partnerships has been a long-standing commitment for the company, and creating a new pipeline for youth brought exciting possibilities.
To be considered for the apprenticeship, students must have completed Cisco Networking Academy 1 and be recommended by their instructor. Their commitment requires them to work 20 hours per week after school as a configuration technical apprentice. Apprentices will cycle through three rotations during the year and be considered for full-time employment at its completion.