HPE delivers private and hybrid cloud solutions that bring together IT automation, AI-driven operations and compliance with integrated software stacks from leading partners. Together, HPE and WWT help organizations optimize their IT environments and build a cloud strategy that accelerates and transforms their business.
HPE & WWT: Private & Hybrid Cloud Solutions

HPE Private & Hybrid Cloud Solutions
We provide a range of HPE solutions to support our customers' private and hybrid cloud needs.
HPE GreenLake
HPE GreenLake is an as-a-service offering that delivers the cloud experience across edges, colocations and data centers through pre-built solutions and a robust ecosystem of partners and service providers. It's structured as a consumption-based pricing model, so you only pay for what you use.
HPE Synergy & VMware Cloud Foundation
When you combine HPE Synergy with an integrated, software-defined platform like VMWare Cloud Foundation, you get an enterprise-ready, hybrid cloud solution designed to enhance automation, reduce data center complexity and costs, and future-proof your infrastructure.
HPE Cloud Volumes
HPE Cloud Volumes unlocks the true potential of hybrid cloud with enterprise cloud data services and seamless data mobility that maximize agility and innovation. This solution enables you to run your apps from anywhere, simplify data protection and unleash every cloud.
HPE Synergy & Red Hat OpenStack
Red Hat OpenStack on HPE Synergy provides a flexible, composable Infrastructure-as-a-Service (IaaS) cloud that can dynamically expand capacity to meet demand peaks, rapidly deploy applications and resources, and transform rigid infrastructure into flexible virtual resource pools.
HPE dHCI
The HPE dHCI architecture combines the manageability of an HCI stack with the expandability of a converged infrastructure. It also has the ability to integrate with HPE InfoSight — an artificial intelligence (AI) driven tool that can help predict and prevent potential issues within the environment.
HPE Alletra
HPE Alletra is a cloud-native data infrastructure designed to power all your data from edge to cloud. It offers architectural flexibility without any of the complexity of a traditional data infrastructure, so you can maximize your agility, run any app and free your data.
HPE Ezmeral Hybrid Data & Analytics Software Platform
HPE Ezmeral Hybrid Data & Analytics Software Platform delivers enterprise-wide global access to data from edge to cloud, provides an enterprise-grade platform to deploy Kubernetes at scale and brings DevOps agility to the entire machine learning lifecycle to accelerate your analytics.
Data Protection & Cyber Resilience
Between HPE and their software partners, you will find that HPE offers a portfolio of data protection solutions that can deliver fast, reliable recovery, agile cloud backup and cost-effective data archive. With HPE, you can get data protection as-a-service, make data protection effortless and unlock the value of your data.
Workshops & Trainings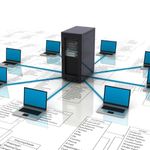 Hyper-Converged Infrastructure Workshop
Our Hyper-Converged Infrastructure (HCI) Workshop is a strategic and interactive session focused on helping customers understand the differences between HCI vendors. The workshop exercises allow customers to build custom evaluations that reflect different vendor's abilities to meet requirements.