Optimize Your Remote Work Experience
For many organizations, remote work is here to stay. While organizations initially had to scramble to get employees up and running, the focus now is security and optimization. By exploring new technologies and new approaches to existing investments, organizations can provide employees with a lasting experience that is seamless, secure and productive, regardless of their location.
Preparing for the Future of Work
Many organizations are realizing that maintaining a flexible workplace is not only possible but beneficial. By adopting a hybrid approach, organizations can balance investments in optimizing the remote work experience with the reentry requirements of their physical office space. Download our eBook to learn the top technology priorities in both areas.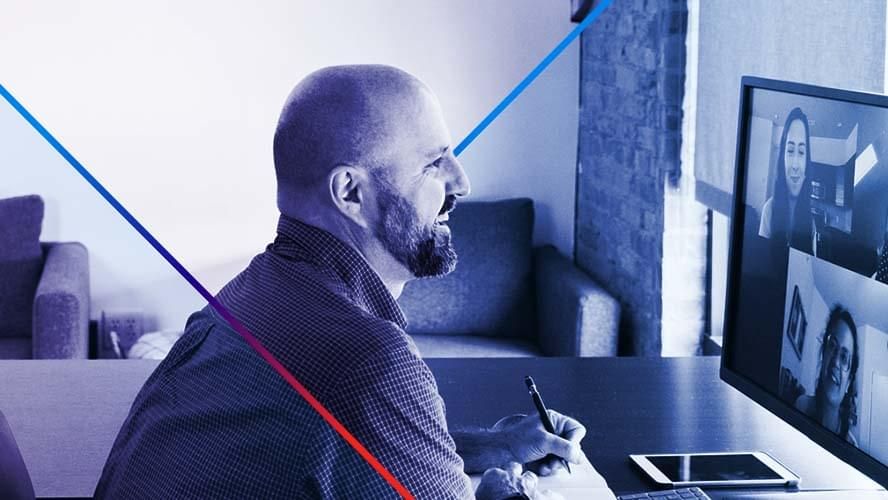 Protect Your Data from Attack
A remote workforce means an expanded attack surface. Learn what you should focus on to secure your organization's most critical assets.
Leverage Cloud for Enhanced Performance
Build a smart cloud strategy to intelligently and efficiently manage the data and applications that your employees need to do their jobs.
Deploy Virtual Training at Scale
We can help you build and deliver a virtual platform to seamlessly train and educate your employees regardless of their location.
Securely enable any app and any device
Empower your employees' productivity by enabling them to work from any device, in any location. Find out more about the different solutions available.
Choose the Right Collaboration Tools
The right collaboration tools allow your employees to connect with colleagues and customers as if they were in the office. Learn what you should consider.
Build your network for a geo-diverse workforce
Organizations have many options to remotely and safely connect users to a network. Learn about the different ways you can make sure your users are connected.
Schedule a free consultation with our industry experts. Learn how to plan and implement remote work solutions that deliver a seamless, secure and productive experience for your employees.
Reduce work-from-home vulnerabilities
The threat landscape has expanded dramatically. You need a security infrastructure that keeps all of your users protected against the latest threats, no matter where your users are. Learn how a resilient cybersecurity architecture makes it possible.