Solutions for Reopening and Returning to Work
Right now customers, employees and patrons need to feel safe in public and shared spaces. We bring clarity to your reopening plans and implement solutions that address the unique challenges of hybrid work environments, from managing occupancy limits to rotating work shifts and more.
Quick Guide: Safely Reopen Physical Spaces
As vaccines roll out, many organizations are planning their return to the office and physical spaces. WWT can help you determine the right technology for both improving the digital employee experience and transforming physical spaces.
Download our 2-page Quick Guide to learn the five key steps for planning a safe reopening and top technology priorities for the hybrid office.
What can we help you accomplish?
Through our experience deploying technology infrastructure and our comprehensive services around multicloud, security, infrastructure, internet of things (IoT) and digital strategy, we build solutions that will allow you to reopen workspaces and public areas safely.
Schedule a free consultation with our industry experts and learn how to plan and implement reopening solutions for your organization.
Learn how to plan and prioritize for reopening.
In this webinar, our digital workspace experts discuss how to prioritize technologies when reopening workplaces and public spaces. They'll explore IoT, office hoteling, shared space management, sensors and occupancy monitoring technologies.
How Can Smart Cameras and Advanced Analytics Keep People Safe?
Learn how IT can use smart cameras to help their organizations return to workplace and with reopening retail and public spaces. WWT's Kait Miller; David Owens, CEO of EveryAngle; and John Koebel, Meraki MV engineer, discuss in this 50-minute webinar.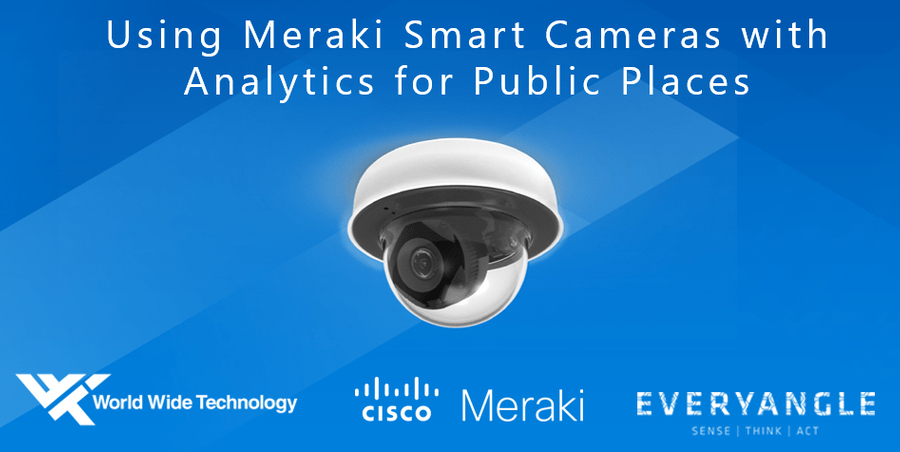 Why Workforce Personas are Key to Reopening Offices
Who should return to the office and who should remain remote? By taking a persona-based approach, organizations can quickly determine how their workforce will be distributed and create a strategic plan for reopening.