Why is Digital Workspace Strategy important?
Employees' technology needs are changing and translating those needs into distinct workforce personas is important. We help you research and assess employee workflows, identify and align key personas to IT resources, and build a technology solutions roadmap so you have a clear path forward for improving the employee experience, enabling technology adoption and better supporting your organization.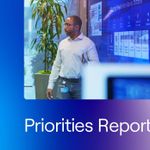 Get started today
Don't see what you're looking for or want to learn more?